Meet Josh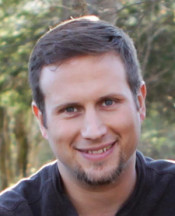 304-350-1281
304-504-7998
844-350-1281
115-3 Aikens Center
Martinsburg
,
WV
25404

Download vCard
Josh Beall Biography
Josh, a Realtor and long time resident of Jefferson County, works hard to help clients buy and sell real estate in Jefferson, Berkeley, and Hampshire Counties. As an active real estate investor and homeowner himself, he has been actively involved in real estate for over a decade, purchasing, selling, renovating, and leasing properties. Having been successful, he now enjoys focusing on helping others do the same.
Josh specializes in helping people achieve their real estate goals, either by buying a principal residence or investment property. Josh has a unique combination of empathy and analytical skills, which enables him to connect well with people in order to, understand their needs, and work with them to help them achieve their goals.
Josh loves to listen closely to every client's needs, helping them consider all options, establish goals, and put together a plan to achieve those goals. And it's Josh's goal to be known as the agent that listens, understands, and helps his clients WIN!
Josh loves to see people succeed in every area of life, not just real estate, and when he's not busy learning from his own coaches and mentors, he enjoys coaching, mentoring, and sharing what he's learned with others about business, goal setting, and winning at life.
Josh resides in Jefferson County with his beautiful wife, Kerin, and their six children. He enjoys running, hiking, and working with his family taking care of their small hobby farm on the outskirts of Charles Town. He's extremely proud of his family and how each of them is growing, maturing, and exhibiting unique entrepreneurial talent.